New Range – Kirk&Kirk – WA Exclusive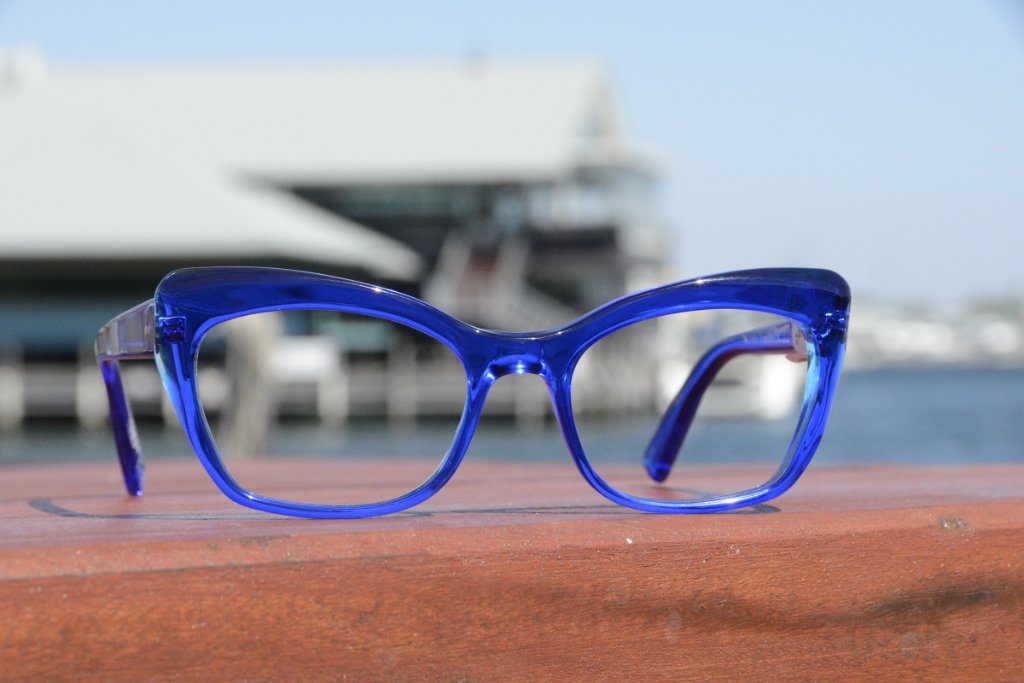 Confidence, authenticity and creativity; Kirk&Kirk frames are made for the individual, not the follower. This is a line that is boldly expressive and proudly inclusive, with shapes and colours that break boundaries, creating an eyewear experience that complements Fremantle's creative culture. The only place you can find Kirk&Kirk eyewear in Western Australia is in-store at David Shanahan Optometrists, Fremantle.
"We create our own unique, distinctive material in colours that are often imitated, but impossible to duplicate."
Kirk&Kirk has developed its own grade of Italian Acrylic for use in the construction of all their frames. Acrylic is a material synonymous with strength, durability, and versatility, whilst simultaneously comfortable and lightweight. Their frames uniquely do not stretch out or lose adjustment over time. A seemingly endless array of colour is possible through acrylic to truly convey the range of emotions they hope to express through their eyewear that is not possible through acetate, the traditional material for eyewear. Frame models come in ranges of different colours, so we can order into our store a wide range of colours for a specific frame to best suit your style.
Utilising German five-barreled hinges in their frames, these frames are renowned for their strength and durability. Comfort is added through integral nose pads, whereby a large nose pad surface is fitted for even weight distribution around the bridge.
All frames are constructed from start to finish in one factory in France with frequent in-person quality control by Jason Kirk himself.
Click here to view the full range of Kirk&Kirk available at David Shanahan Optometrists.
Jason and Karen Kirk believe that every collection that they create, every frame, should bring something new to the market.
'Kirk & Kirk is a family business at heart, a family with optics in their genes and a family with integrity and pride in every frame they produce. Jason and Karen Kirk started the company as a line to innovate and inspire. Jason Kirk grew up in optics, with his grandfather Sidney and his great uncle Percy founding Kirk Brothers in 1919. Karen Kirk studied design in London and worked for Saatchi and Saatchi before she turned to optics. Motivated by a strong family legacy and a desire to bring something new to the eyewear market, Kirk & Kirk represents the legacy of the generations that came before while keeping an eye to the future and the possibilities not yet imagined. They were immediately a success, and their frames are now sold in 30 countries worldwide.' – Kirk&Kirk.
Order these frames by giving us a call on (08) 9335 2602 or come in store to view our range.
If you are in need of a new prescription you can book an appointment online to see David.